Take action on climate change and make a difference!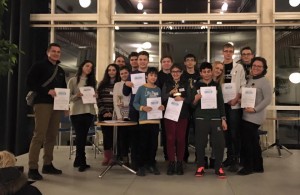 After the successful European storytelling award with a wonderful award ceremony in Stockholm, the GREEEN team is happy to announce the second GREEEN school award.
The GREEEN team is inviting European school students (14-19 years old) to show us their projects and ideas that contribute to this momentum for change. We are looking forward to seeing young people's innovation, and the climate change solutions they are developing in their schools or communities.
The best projects will be invited to our final conference in October 2016, in Kassel, Germany.
Find out more here.