The GREEEN network members collaborate on GREEENHOUSE. If you want to network, contribute, contact or simply inspire yourself, you can join the GREEENHOUSE! Create your very own e-portfolio and get in contact with the members of the GREEEN network.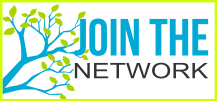 Just fill the registration form, make sure to choose "GREEENHOUSE" from the drop-down list of institutions and name your registration reason, so we can tell you apart from spam-bots.
Registration is possible on http://mahara.vita-eu.org/register.php
See you on GREEENHOUSE!